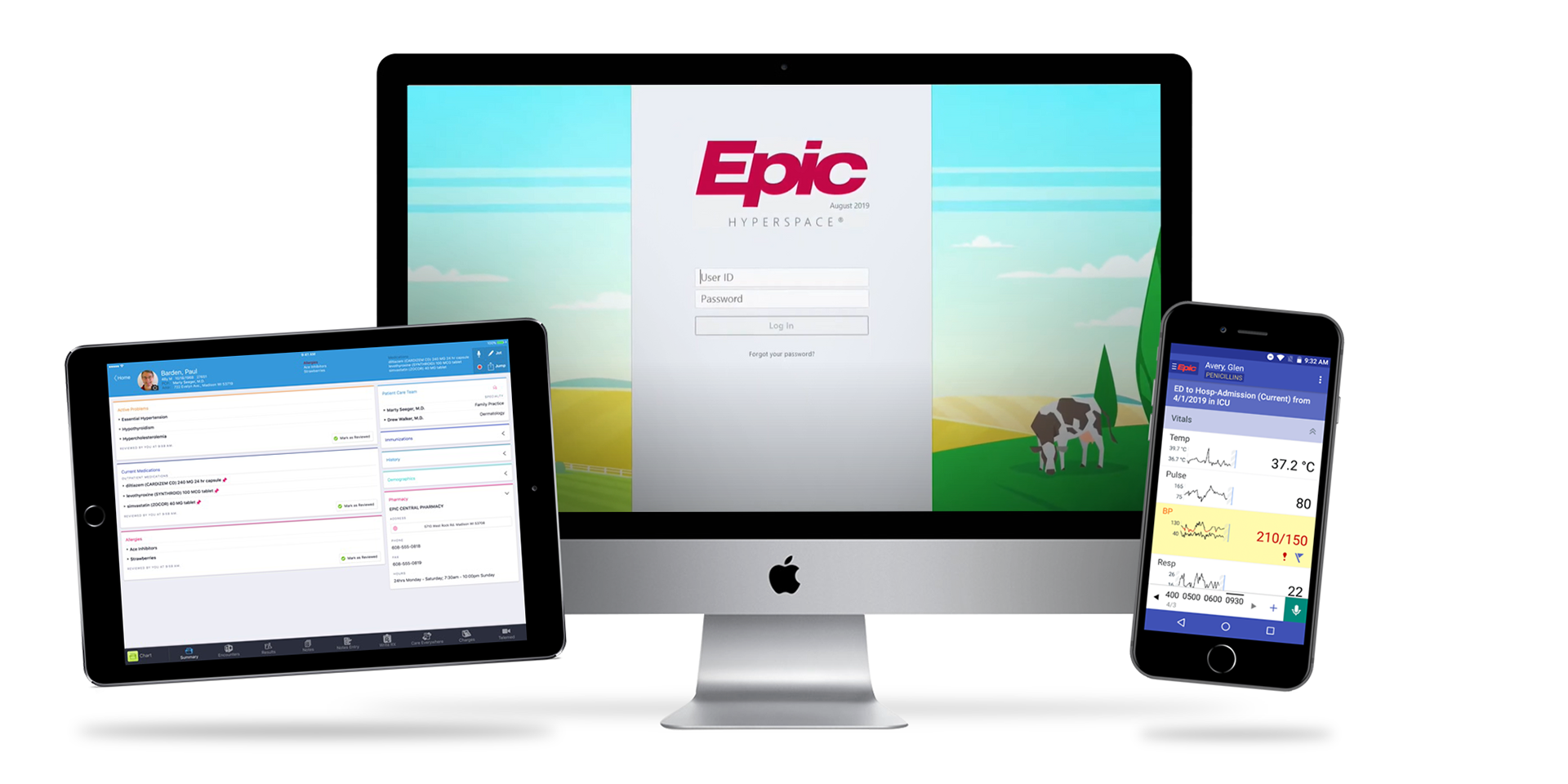 Senior User Experience Designer, Team Lead 
Epic is the nation's largest and highest-rated Electronic Health Records (EHR) provider. Over the course of three years, I had the honor of working with teams across Patient Flow, MyChart, Billing, the Emergency Department, and growing into a leadership position as the Team Lead for our Inpatient division. 
Due to the sensitive nature of the work and Non Disclosure Agreements, I can't show exactly what I worked on; but I'm happy to discuss the nature of the work and the UX challenges I overcame in this position.  
Some of my responsibilities included: 
- Leading a team of four UXDs on the Inpatient team across products for Physicians, Nurses, and other specialties 
- Managing the design needs of over a dozen concurrent projects; communicating needs and delivering assets in a timely manner to each team 
- Working alongside stakeholders and leadership to forge new ideas and set product vision and direction
- Collaborating in person and virtually with users across diverse disciplines to refine product offerings and features, often conducting brainstorming workshops and sprints
- Quickly incorporating feedback into design mockups using software such as Adobe XD and Illustrator 
- Working with Marketing and Sales teams to craft sales pitch decks and corporate event slides for conferences 
- Writing and facilitating usability studies such as task completion, preference testing, and other proctored methods
- Creating product wireframes, mockups, logos, and style guides
- Collaborating with development and QA teams to provide ongoing support and guidance to implement designs into the final software release
Epic outcomes in the news