Dehumidifier 
Industrial Design & Market Research
After 20 years in the market, GE's dehumidifier was due for an update. The team wanted a product that was sleek enough to belong in a modern living room yet durable enough to withstand a lifetime in a basement. 
Over a year long internship, I worked with the GE team to conceptualize, iterate, and finally bring the design to market with manufacturing teams.
Problem
 How can we modernize GE's Dehumidifier for young American consumers without significantly changing the internal design of the unit?

Role
Marc Hottenroth, ID Manager NPI
Jolee Evans, Industrial Design / Market Research
Aaron Yu Ma, Graphic / Interaction Design
 Ideation
Over 80 designs were explored in detail until the final direction was chosen. First, ideas were sketched out that conveyed the spirit of the design. Then those ideas were built in CAD to fully develop their functionality. After 1:4 scale 3D printing, the concepts would be analyzed for improvement.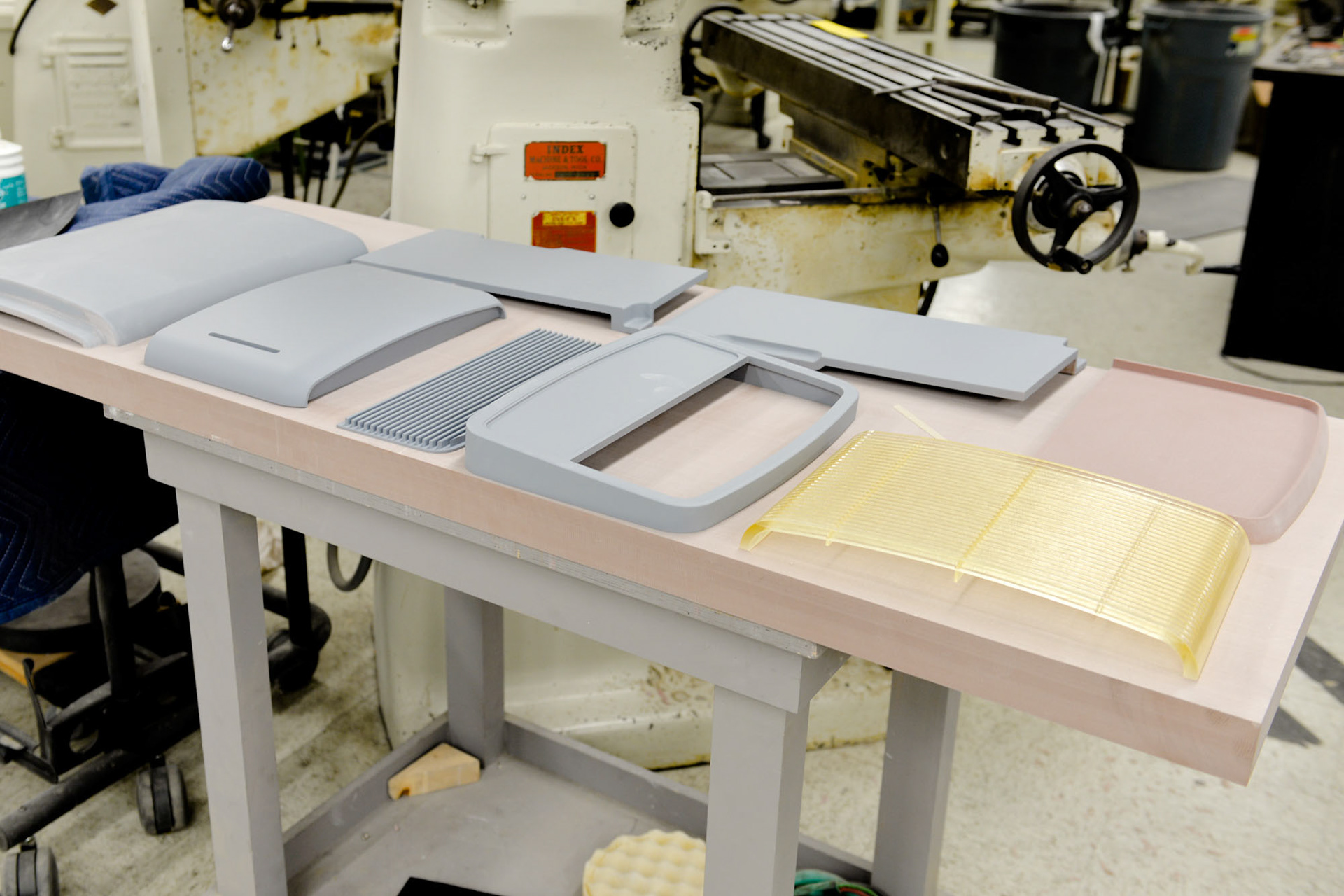 Refinement
During the first two months, dozens of designs were created, prototyped, and refined based on tester's feedback and observations. Our goal was simple: create something beautiful and easy to use. 

Actually feeling the handles, control panel, and weight in 1:1 scale was paramount to designing successfully.
The Final Concept
A dehumidifier is a hands-on appliance. It requires user input for set-up and configuration, as well as a rather complex maintenance routine. The industrial design provided subtle cues into this process, from chamfers that redirected light towards the control panel to surfacing details that allowed easy access to the emptying bucket. 

Throughout the design process, the user's end experience was forefront.
Manufacturing and Production
The final selection was a clear consensus in user testing. Through many meetings with engineering, we optimized the manufacturing process while achieving the aesthetic we had worked so hard to create.
In Stores
After my internship, the project was managed by GE's Industrial Design Operations team and Wind Products division. Many design details were changed for manufacturing and cost purposes, but I am pleased to see central components of the design remaining intact. 
The photos below are courtesy of General Electric Appliances, from their online store.