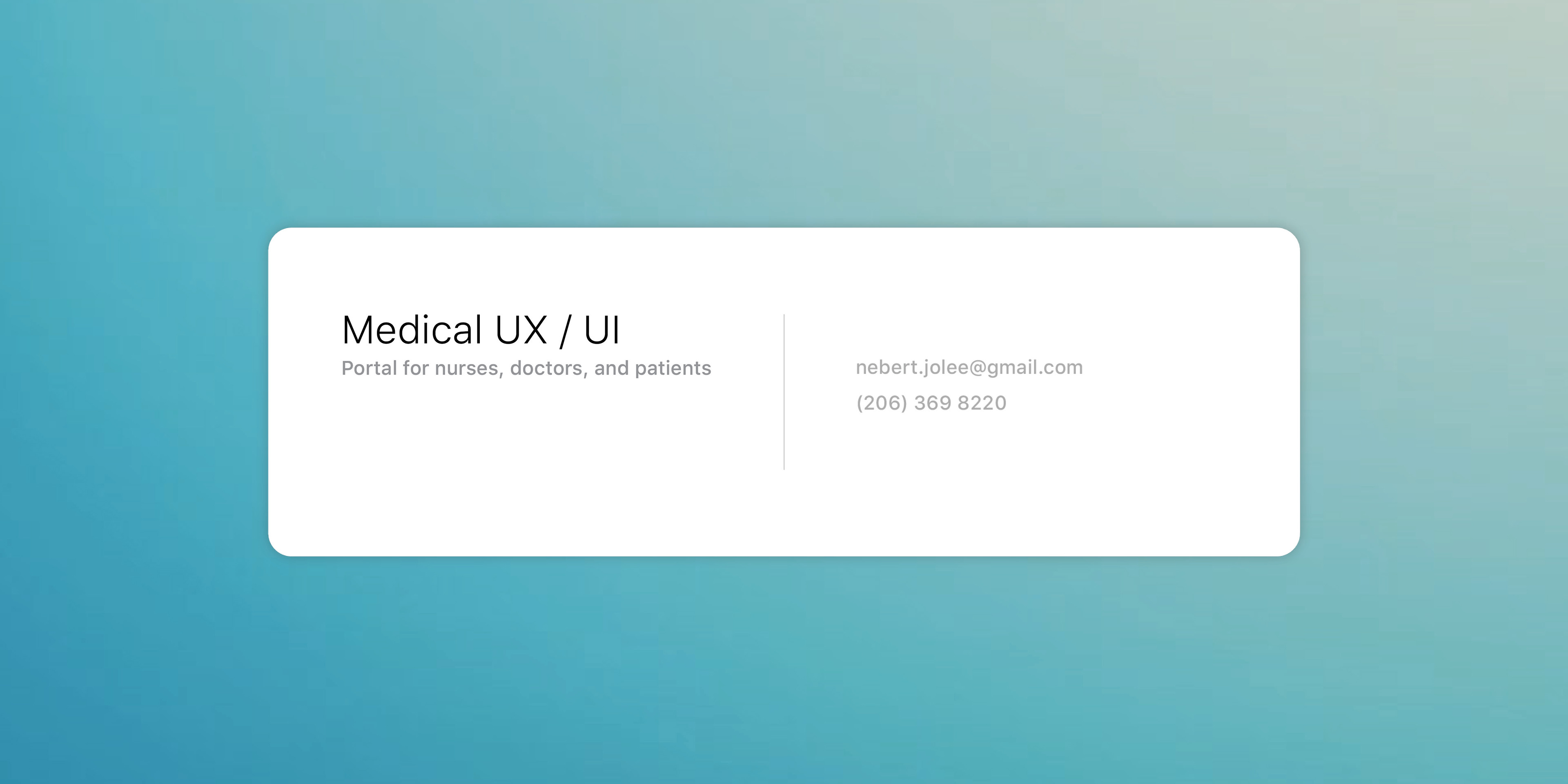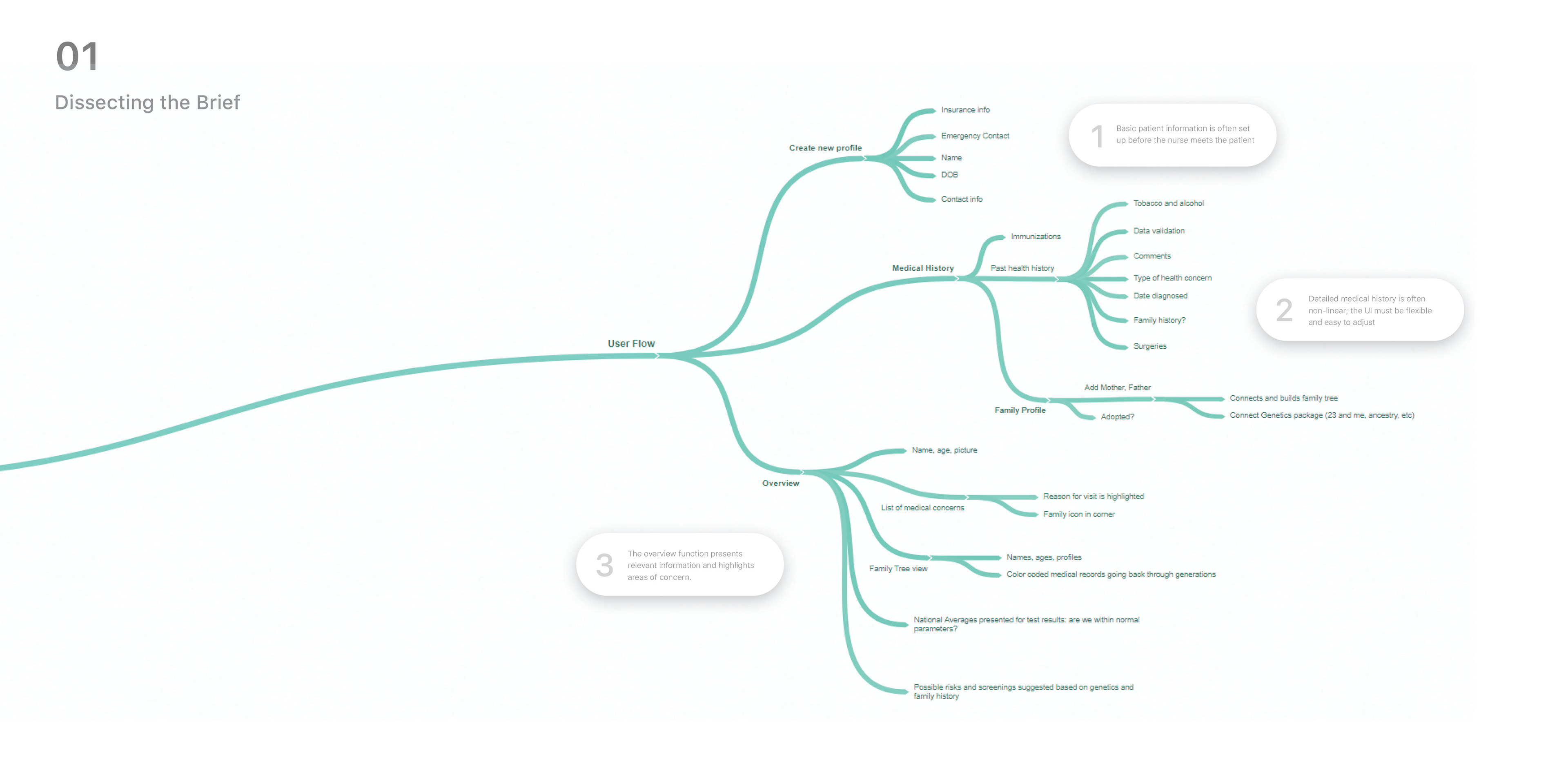 Dissecting the Client Brief
I began by grouping relevant requirements from the client's UX brief, drawing on my own experience with nurses as a guide. A few additional features were added at this point to help enrich the patient experience.
Logically grouping relevant information into a timeline created a natural flow, highlighting 3 main data-gathering steps: profile creation, medical history, and overview.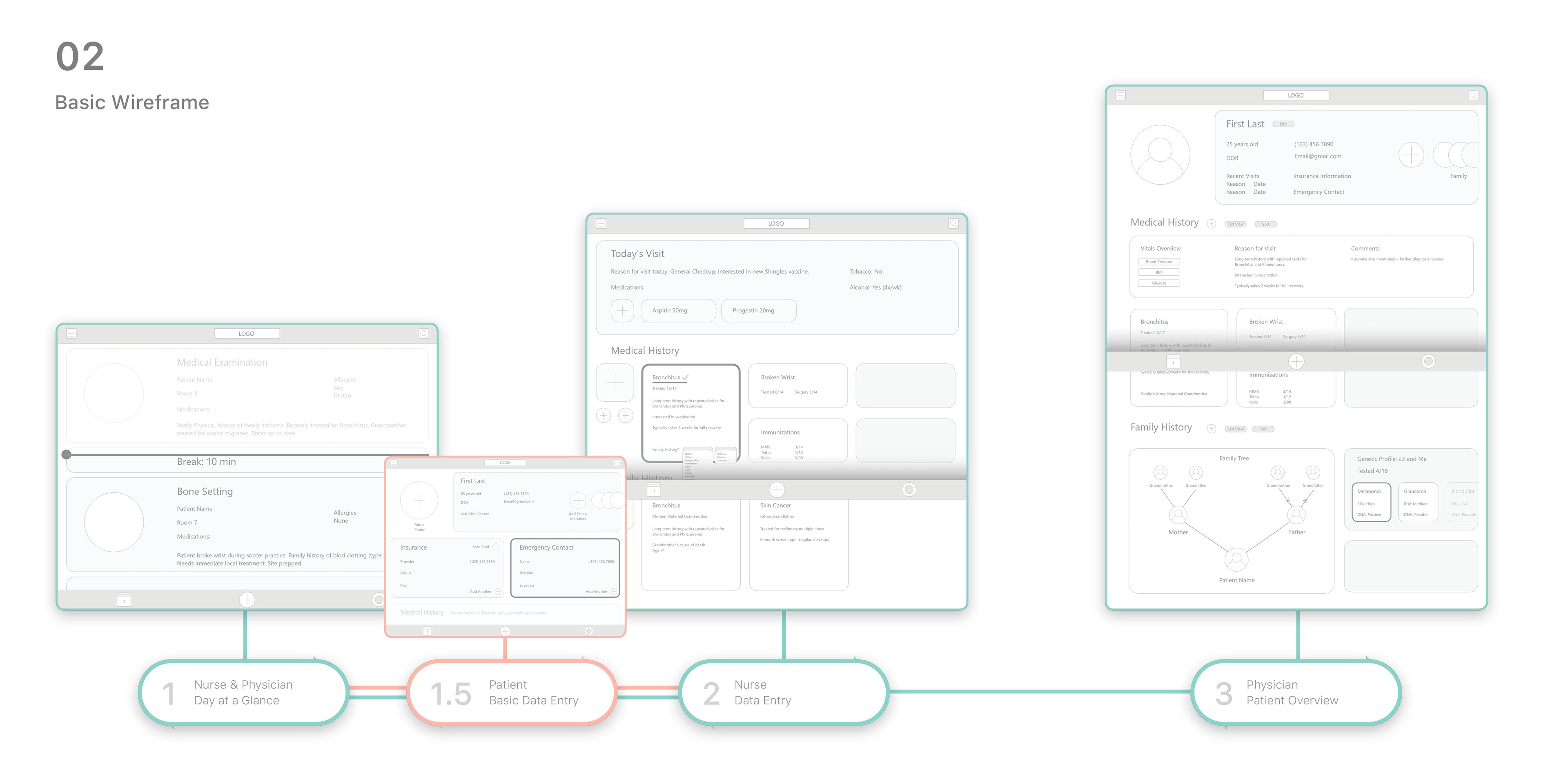 Clickable Wireframe
Placing functions into a basic wireframe gave me an opportunity to test the UI layout. Information hierarchy and button placement were experimented with before committing to a scalable, tile-based form.
By laying out the screen states, I was able to identify duplicate processes and eliminate some unnecessary steps. I added features like a simple check box for an existing condition with a family history, which saved time during data entry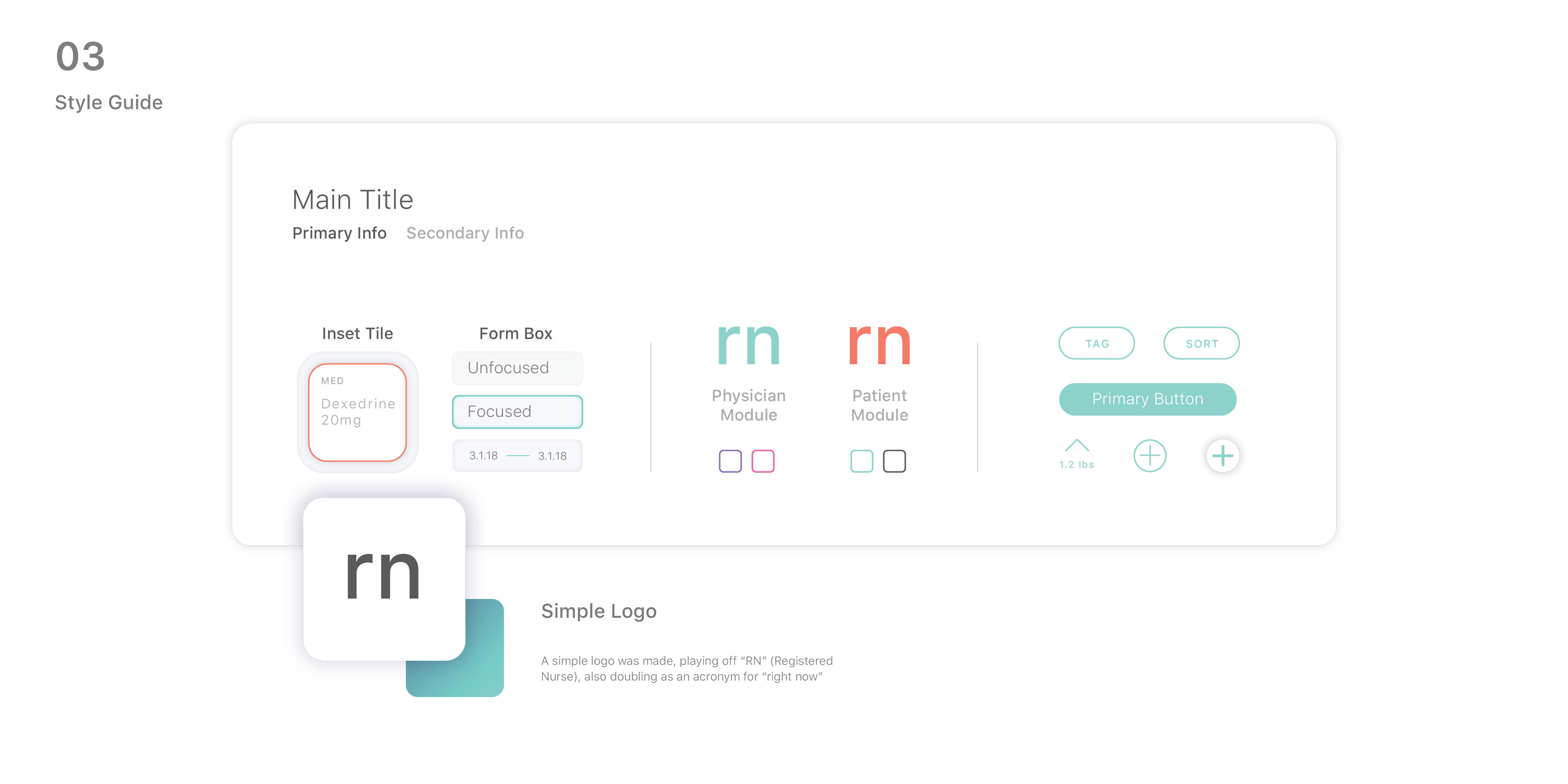 Style Guide
To unify the application, a style guide was created to guide further work.  To create a calm interface, a legible font was chosen and white space was amply used.
Bright pops of orange and teal invigorate the user and make the application feel more friendly and consumer-oriented than medical. It was my goal to cultivate a fun and approachable feeling.